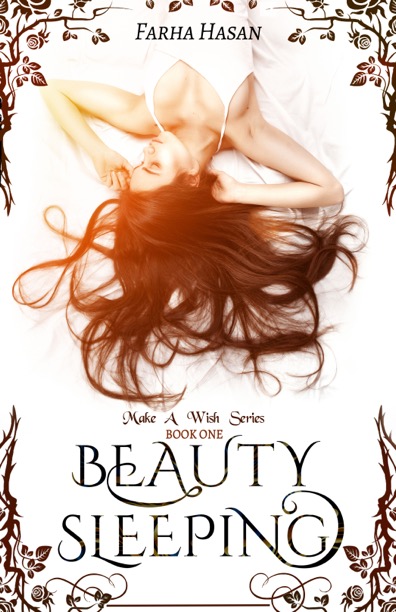 "A modern fairytale for romance lovers, Beauty Sleeping is a tightly woven tale by an exceptional new voice." — Evatopia Press
Safia and Aiden's lives are on an undeniable and inevitable course. Like hamsters on a wheel, they toil through their days and well into the nights, working more hours than anyone should.
Safia is an advertising executive at one of New York's most prestigious firms while Aiden is one of the Wall Street guys. Two people. Two separate lives. Both working to drown their heartaches.
What neither realizes is that the loneliness and mundane nature of each day is about to change. Destiny and fate are real and not just fairytale ideals. But love is a mystery and watching over both of them is a beauty who sleeps but sees all.
In a nearby hospital lies this beautiful girl who has slept for many months in a coma. Quiet and unassuming, yet she is the unlikely instrument that will bring Safia and Aiden together. This beauty sleeping touches everyone who passes by her room, and even those like Aiden and Safia who don't. Although neither knows it, this Beauty has a supernatural hold over them.
She will seal their fate and bring them together…but if fate is tempted, her power may also keep them apart.